ROBOTICS AND MECHATRONICS EDUCATION KITS
Ball Balancing Table
2 DOF Control Platform for Teaching and Research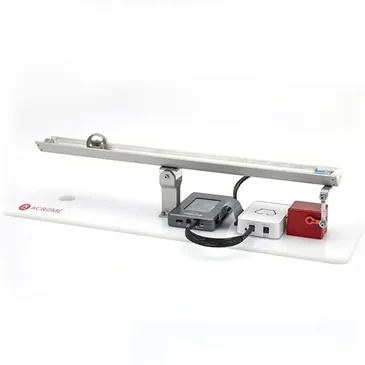 Ball and Beam
DOF Control Platform for Teaching and Research
Delta Robot
3 DOF Vision Guided Robotic Platform for Teaching and Research
Acrobot
6 DOF Robotic Arm for research and teaching
Stewart Platform
6 DOF sophisticated motion system for robotics and controls
WE OFFER LAB SOLUTIONS TO ACADEMIA
We provide comprehensive solutions for robotics-mechatronics system design and control, tailored specifically for teaching and research purposes. Our range of accredited products is designed to help educators achieve their goals of effective measurement and management in engineering labs. Additionally, our high-end robotic solutions provide students with hands-on experience, enabling them to exceed their educational objectives in lab experiments. Our products come complete with open-source software, hardware, and courseware, ensuring a comprehensive and rewarding learning experience.
VIDEOS
Ball Balancing Table
2-DOF Control Platform for Teaching and Research
DELTA ROBOT
3-DOF Vision Guided Robotic Platform for Teaching and Research.
Acrome Stewart Platform
6-DOF sophisticated motion system for robotics and controls
ACROBOT
6-DOF Robotic Arm for research and teaching
BALL AND BEAM
1-DOF Control Platform for Teaching and Research
1-DOF COPTER
Flight simulation control unit for teaching and research